Charles-Emmanuel Gounod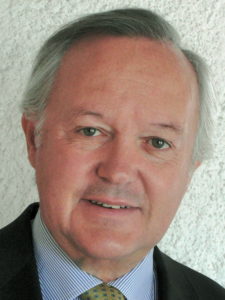 CEO & Founder of Beautyworld Connexions
Charles-Emmanuel Gounod is a true international business executive with global experience in B to B in the consumer products industry (Beauty & Cosmetics), goal driven with a passion for people and products.
His business expertise is the result of over 40 years living and working in Asia, Europe and North America.
He has the ability to grow business in existing and emerging markets through organic and external growth (M&A), manage cross cultural and multidisciplinary teams to drive results, including pre and post-acquisition situations.
Since early 2013, through his consulting firm Beautyworld Connections, he has been successfully working with various global packaging companies eager to expand through M&A in Asia and in North America.
He is also advising private equity firms and investors with plans to expand into cosmetic packaging industry as well as several startups willing to expand internationally.
He holds a business degree in Economy from Bocconi University, Milan, Italy as well as from INSEAD. He is a French and Swiss citizen.
Beautyworld Connexions sprl
Connecting people and business throughout the world ©
Rue Vilain XIIII, 35 – 1000 Brussels, Belgium
Tel : +32 483 509 069
charles-gounod@beautyworld-connexions.com