Luisa Oliva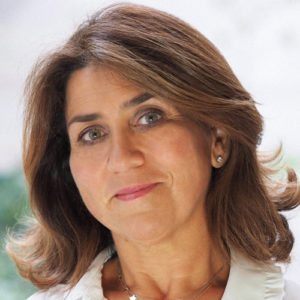 Phar. D. MSc R&D Technical Marketing International Consultant.
CEO & Founder of LO Consulting
"Creating cosmetics has always been my passion. Born in the South of Italy, I was a pharmacist in my previous life, before falling in love with formulation design. For me, formulating takes the best out of two worlds: Science and Art, where women are a living canvas. Molecules, pigments, technologies, textures… They are endless tools for a mission: embellishing the living. Extracting the best from Nature."
Luisa Oliva
With a passion for Beauty, Science and Botanics, Luisa Oliva, Pharm.D R&D and Technical Marketing Consultant in International Cosmetics, draws most of her inspiration from Nature.
As an international formulation artisan and beauty enthusiast, her goal is to create the perfect formulation to support future innovations.
Her 25 years of experience in the industry, including her work at Intercos and L'Oréal as a Research and Innovation Manager, and her constant quest for innovations give her a bird's eyeview on what's best on the market and what will be the key of success for future projects.
Luisa is a sought-after international expert and is invited to present the latest trends in makeup and clean makeup in various Scientific and Beauty events. She has been a partner of the 'MakeUp in' organisation and a member of the 'MakeUp in' Jury, evaluating the innovations from the suppliers, for the past ten years.
Luisa is also a teacher at the ISIPCA for French & International Masters and at several universities in Europe and in the USA.
www.luisaoliva.net –  instagramm: luisaoliva_lo