Audrey Ducardonnet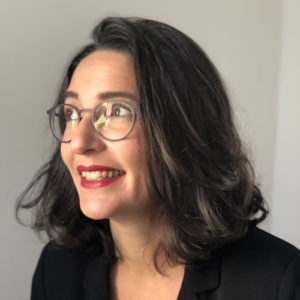 Independent and texture expert
As a chemical engineer, I started in the formulation laboratories. I quickly joined the CHANEL Make-up Creation Studio for 15 years. I had the chance to work close to Dominique Moncourtois & Heidi Morawetz, Peter Philips and Lucia Pica. My role at the interface between Creator, Marketing and Laboratories, was to define and validate all the make-up products formulated internally between 2007 and 2020. Those that will remain my favourites: Illusion d'Ombre, Rouge Allure Velvet and Le Volume.
I also worked a lot on Innovation, leading innovative projects as E.Y.E. (first personalized experience with 3D-printing mascara), or by transforming trends books in products. My work on identifying development opportunities by screening the market pushed me to dive into creating a new service, Rose Pirate®, which gives a second life to your lipstick case.
My background in product creation and the chance to have been trained by this prestigious brand have enabled me to develop a strong culture of quality and product performance, but also of quality of service for my consulting activity. I am very proud today to share my texture expertise in the Makeup In expert team.