Florence Bernardin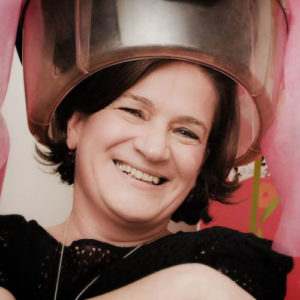 Florence BERNARDIN founded in 2003, Asia Cosme Lab alias Information et Inspiration, a Franco-Asian team of experts entirely dedicated to monitor and follow Asian cosmetics markets from North Asia to South East ones including India & Thailand.
Fluent in Japanese language, she has a Marketing graduate from a French business school, 13 years of professional experience working for Kao Corporations, a major Japanese company. Since 1_ years, Florence Bernardin is General Manager of Information & Inspiration and with her team, recognized as an Asian expert in the beauty industry.
The unique work and analyses provided by Florence BERNARDIN and her team focus on hunting and decoding innovative aspects in cosmetics products. With her team, she spotlights trends, innovation, evolution and influential approaches from Asia, which is now considered as the real new beauty world. Asia Cosme Lab agency tracks new trends via product launchings, consumers insights, follow up of local influencers and of course more than regular market visits. Asia Cosme Lab offers trends analysis services and innovation consulting based on business intelligence about the Asian cosmetics markets.
Please check our website to get an overview of all the services Asia Cosme Lab can provide: www.asiacosmelab.com