The evolution of complexion makeup in Asia
By AsiaCosmelab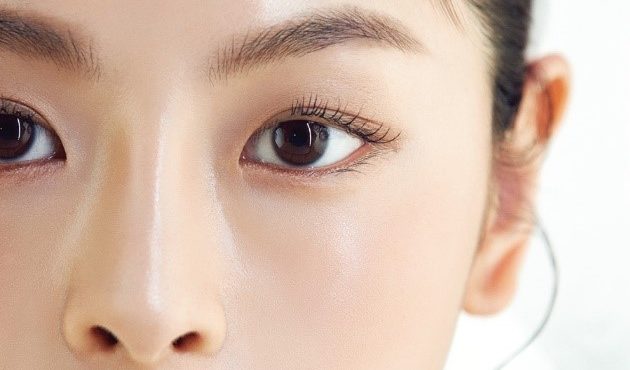 The makeup market has been strongly impacted by the sanitary crisis and has undergone important transformations. In Asia, this is reflected in a new attitude illustrated by new coined phrases such as "corona" makeup that expresses the coexistence of people habits and Covid-19. General makeup usage reduced compared to pre-covid era as in Korea, with people are wearing less makeup for commute to work (-21.6%) and when going to school (-24.4%). (Cosmorning). All the new challenges have been for brands to avoid markets to stay astonish due to mask-wearing and at-home working.
Let's see how foundation and complexion category has evolved including new redefinition and lexicon:
In China, many recent foundations have adopted an extremely caring approach, with skincare ingredients infusion, anti-oxidation formulas …
For Korea, the country of the glow, base makeup is merely the complement of a sophisticated skincare routine that aims for perfect skin. The iconic cushion is adapting through the pandemic to offer additional non-transfer and protective benefits.
In Japan, while complexion makeup has always been part of the "mandatory etiquette" when socializing outside from home, it is now evolving towards a freer and more creative approach that can turn up inspiring for the other Asian markets.
3 major directions regarding complexion makeup redefinition in Asia to be understood:
1. A new lexicality that expresses the evolution of the market
Foundation key words for 2021/2022 reveal consumers' expectations and brands shifting in offer: Japanese products are all about second skin, comfortable texture, single layer effect whereas Chinese products are focusing on the perfect fit, foundations that are super lasting, not heavy on skin and free from oxidation or "color-lock". Korean products are of course about gorgeous glow, foundation-free effect, lightweight textures. This evolution is observed in many launches such as SMART FINISH by Japanese brand Elegance or The SKIN MINIMALIST by Cosme Decorte. New products such as ESPRIQUE COMFORT MAKEUP CREAM SPF50+/PA++++ and PREDIA ONE FINISH SKIN LIQUID SPF30/PA+++are cases in point to illustrate this new wave of textures and finishes that gives a new definition of foundation.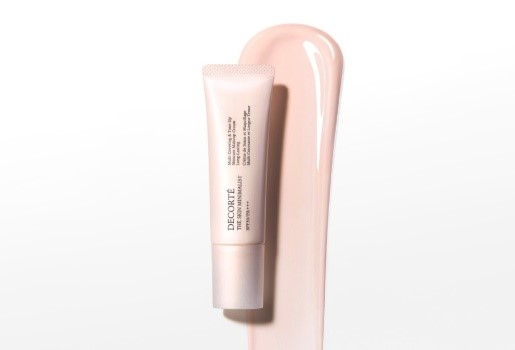 2. A new transversal desire for healthy and caring makeup
Foundation skinification is one of the most important direction, with Chinese brands like TICKTIME launching a range based on Vitamin C and Vitamin A, including a Vit C foundation. Key ingredients and benefits also become the main entry point for cushions with the new Clio CERAMIDE VELVET CUSHION SPF45 PA++ and HYALURON SERUM CUSHION SPF45 PA++. Last but not least, foundation can even be based on best-selling skincare product, such as Pola B.A. Hydrating Color Cream's fresh texture that was designed to have the feel of Pola B.A. iconic lotion.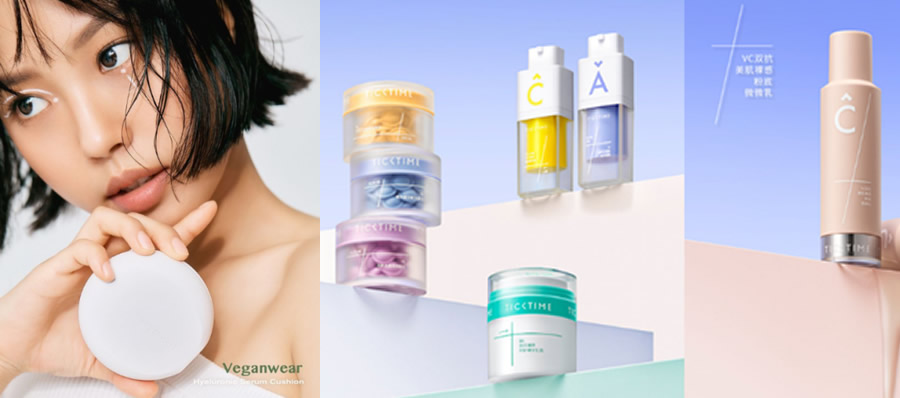 3. A boom multifunctional and easy-doing products for a new beauty attitude
The complexion category in Asia has moved quickly to adapt to the new lifestyle, with products that promote their functionality before all, such as Laundry You CLEAR DEFENSE SKIN GLOW SPF50 PA+++, a protective cushion foundation that provides all-day defense for your skin. The importance of lasting is also highlighted, like in LUNA CONCEAL-FIXING CUSHION SPF50+ PA++++, Cushion foundation with powerful concealer-like fixation and long-lastingness over 50 hours.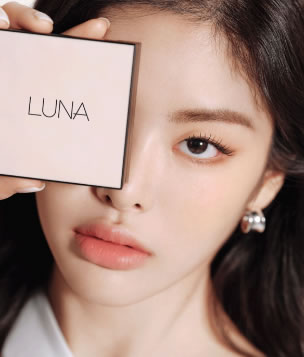 Our next article will be focusing on the evolution of point makeup! Stay Tuned !
Paris-based consultants specialized in Asian beauty trends and forecasting. Asia Cosme Lab, is a unique French agency, offering trends analysis services and innovation consulting based on business intelligence about the Asian cosmetics markets. We provide sources of inspiration and the latest product information collected and analyzed by our multinational team.
Join us at MakeUp in Shanghai on April 14 and 15, 2022 for an in-depth exploration of beauty market trends.
Get your badge to the show