胡钰琬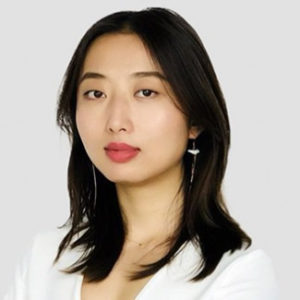 首席运营官 – DAXUE CONSULTING
Graduated from Chongqing Technology and Business University for International business management; University of Bourgogne for law, accounting, research, and statistics; Master from INSEEC Paris in Global Markets and Business Management.
Yuwan has professional experience for 7 years, both in France and in China. She joined Daxue Consulting in 2015. She works with different global market leaders. Lead & completed more than 100 research projects covering multiple sectors. This rich experience allows her to develop profound market insights.
Company presentation
Daxue Consulting is a market research and management consulting firm. Daxue provides industrial insights & actionable recommendations for brands to develop their market & to set up the growth strategy.
To answer clients' questions, we leverage multiple research modules and tech-tools, work with multiple talents coming from the world with an in-depth understanding of the market.
Since 2012, daxue has cooperated 350 brands covering FMCG, cosmetics & luxury, F&B, for both B2B and B2C aspects.
Daxue Consulting especially works on all aspect of the brand and product differentiation on the Chinese market, including localization and testing of packaging.