Thomas Graziani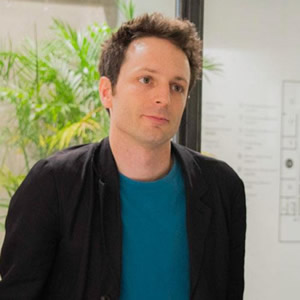 WalktheChat
Thomas is the co-founder of WalktheChat, a consulting and development agency dedicated to building innovative strategies and products for WeChat marketing and branding.
WalktheChat is focusing on providing foreign companies with opportunities to enter the Chinese market via WeChat. WalktheChat has been working both with large groups such as Nestle, the American National Football League or Arla, and with SME's trying to enter the Chinese market.
WalktheChat has developed its proprietary cross-border e-commerce platform enabling foreign businesses to easily set up shops on China's largest social network.
Thomas was previously part of the marketing & strategy department of Schneider Electric in which he spearheaded the work on Smart Cities and Smart Grid for the company in China. Before joining Schneider Electric, he was a consultant at the Boston Consulting Group during which he worked on projects across various industry including banking, supply chain and pharmaceuticals.
Thomas is a graduate from the Judge Business School of the University of Cambridge and holds an engineering degree with a specialisation in Applied Mathematics and Operational Research from Ecole Polytechnique in France.
WalktheChat Technology Limited
北京市东城区东中街40号A-726
+86 (0)10-56257533 – www.walkthechat.com