Isabelle Gavalda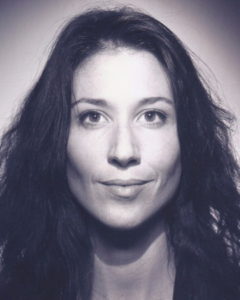 Founder of SOME*XING
Isabelle Gavalda is a "China centric" marketing and design expert.
Isabelle arrived in China in 2002, where she will stay for 10 years, attending a decade of social, cultural, and economic shifts impacting the daily lives of Chinese people.
Isabelle Gavalda graduated with a French-Chinese Business Management degree from NEOMA and Beijing University of International Business and Economics, and began her career in marketing and communication agencies in Beijing.
Driven by a passion for Asian Art and Design, Isabelle founded SOME*XING, a Creative Strategy Agency, bringing together European and Asian experts ready to take up the strategic and creative challenges of luxury and beauty brands in China.
Her motto: The relevancy of concepts and design in a constantly evolving society.
Today, Isabelle lives in France and travels monthly to China, visiting key design and contemporary art events as well as innovative retail places. Finding inspiration in both traditional and contemporary China, Isabelle infuses marketing teams with Chinese art and culture for Beauty & Luxury.
Working closely with the Art world, she selects emerging artists for commercial collaborations and develop unique stories for Chinese marketing campaigns.
Through SOME*XING, Isabelle provides Western and Chinese beauty brands with :
– Consumer insights
– Marketing concepts
– Creative inspiration
– Design services
– Artist collaborations
– Art & Design trends
As a bridge between France and China, Isabelle also works for Chinese brands looking for a French touch !
From 2006 to 2010, she worked as Key account manager at Altavia China, and as Project Director at Flow Asia, a Beijing based web agency. Back in France in 2012 after 10 years in China, she has collaborated closely with Nao Design Trends for 4 years, building her beauty experience on her Chinese expertise.
Isabelle speaks and reads Chinese fluently.
SOMEXING
Follow Isabelle on Instagram / Wechat / Twitter : isa_somexing
Email : isabelle@somexing.com
Website : www.somexing.com