Florence Bernardin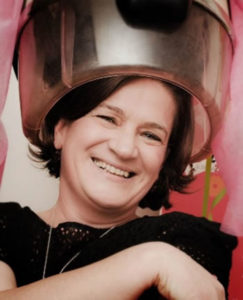 Information et Inspiration
Florence Bernardin est la fondatrice de l'agence Franco-Asiatique, Information et Inspiration, entièrement dédiée à la veille et au suivi des marchés cosmétiques en Asie.
Diplômée de l'Inalco en langue japonaise, titulaire d'un diplôme de Marketing obtenu en école Supérieure de Commerce, 13 ans d' expérience professionnelle chez Kao Corporation…, puis 14 ans en tant que dirigeante d'Information et Inspiration, Florence Bernardin est reconnue par la profession comme l'experte de la cosmétique asiatique.
Elle et son équipe décryptent tous les aspects des produits issus des marchés les plus dynamiques en matière de cosmétique pour une mise en perspective tout à fait unique des tendances, innovations, évolutions, pistes d'influence de cette partie du monde devenu le véritable nouveau monde de la beauté.
Florence BERNARDIN founded in 2003, Information et Inspiration, a Franco-Asian team of experts entirely dedicated to monitor and follow Asian cosmetics markets
Fluent in Japanese language, she has a Marketing graduate from a French business school, 13 years of professional experience working for Kao Corporations, a major Japanese company. Since 14 years, Florence Bernardin is General Manager of Information & Inspiration and is recognized as an Asian expert in the beauty industry.
The unique work and analyses provided by Florence BERNARDIN and her team focus on hunting and decoding innovative aspects in cosmetics products. She spotlights trends, innovation, evolution and influential approaches from Asia, which is now considered as the real new beauty world.
Website : www.info-inspiration.com