Dr. Yidan WU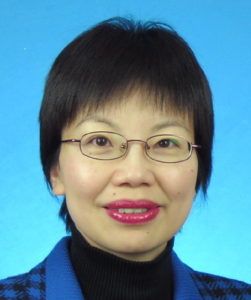 Secretary-General of CACHCA
Dr. Yidan WU is the Secretary-General of Cosmetic Affiliate of China Healthcare Association (CACHCA). The organization holds the spirit of "serving the government, companies as well as serving consumers", and has committed to the development and scientific progress of cosmetic industry. It is aiming at providing a comprehensive platform facilitating services, communication and information sharing for cosmetic industry, especially in the aspects of regulations and criteria, product R&D, market supervision, industry self-discipline, and development of industry standard, etc.
Yidan WU, is co-founder of SEYCO® (Sino-European Yihong Consulting Co. Ltd). She served as Vice President of SEYCO from 1999 to 2017. The company was created in July 1999 and specialized in registration domain in China. It has strong expertise in cosmetic and healthcare registration and profound understanding about China's cosmetic-related regulations and the evolution of regulations. SEYCO enjoys excellent reputation and has wide connection in the industry. As one of the earliest established consulting firms in the registration field, SEYCO has made registrations of more than 20,000 products. SEYCO has been providing outstanding service to a large number of clients including world-famous brands such as:
Biolane, Bourjois, Bvlgari, Chanel, Christian Dior, CVL, Elizabeth Arden, Estee Lauder, Filorga, Hoo, Hoyu, Institut Esthederm, La Prairie, L'Occitane, Hermes, Guerlin, Kenzo, Mary Kay, Nivea, Nuxe, PMD, RedBull, Shiseido, Sisley, TIGI, Whoo, YSL, …
SEYCO is the only non-manufacturer member of the "Committee of Experts for Hygienic Standards on Cosmetics in the CFDA" and the "National Committee for Hygienic Standards on Cosmetics in the MOH". It is the registration service provider in China with official recommendation by "Business FRANCE", the French government agency which is aimed at promoting the international development of French companies.
From 1996 to 1997 she worked for the Asian-Ocean Area in the Technical Department of L'Oréal Paris. From November 1997 to May 1999, Yidan LI was the first manager of the Registration Department at L'Oréal China.
Yidan WU got her Master's degree in physic-chemistry, and the chemistry PhD degree, as well as an EMBA in France (1990-1997)