Chafik GASMI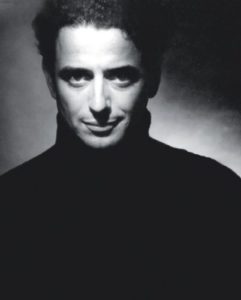 CEO CHAFIK STUDIO
Chafik is a French architect and designer.
He is known for his timeless creations, his expertise in retail design and customer experience, as well as his understanding of the luxury world.
After being Sephora's Creative Director and helping them blossom, as well as Bernard Arnault's advisor for LVMH's brands, he created Chafik Studio in 2004.
His clients are Louis Vuitton, La Roche Posay, Lancôme and Baccarat, amongst others. He was Creative Director of the latest for which he created their first hotel concept.
He has been collaborating with Lancôme since 2010: he managed the conception of their new retail identity, designed the "Absolu Rouge" lipstick, the "Idôle" foundation, the "Absolue" soft cream and its recharge, and the "Idôle" perfume bottle, which received the Formes de Luxe 2019 prize.
Environmental responsibility is at the heart of Chafik's reflection. Luxury needs to head towards being "better" and not necessarily "more".
Chafik has also been the Creative Director on the conception of Lancôme's flagship on the Champs-Élysées, which opened last December.