Bowen Yang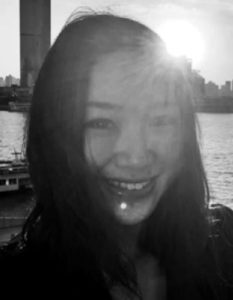 Business Development Manager, Brandimage
Bowen Yang is Brandimage Greater China's business development manager, responsible for client service, CRM and new business development. She believes a thorough understanding of target audience is the basis of building a successful and sustainable brand. A great brand tells genuine and touching stories.
Prior to Brandimage, Bowen has over 7 years of experience in consumer& service sector, she has 3 years of experience working at Landor, familiar with brand building and consumer purchasing behavior, especially insightful into lifestyle categories.
Bowen started her career in consulting field after the receipt of her master's degree from University of Bath in UK.
Previous clients such as: Chimelong, Jinjiang Group, Efund, Alibaba, UGG, Samsonite, etc.
杨博雯是登杰品牌咨询大中华区的商务拓展经理,主要负责市场洞察、CRM和新业务的拓展。
她相信对受众的深刻理解是打造一个持续成功品牌的基石,一个成功的品牌往往都拥有动人的故事和丰富的品牌触点。
在加入登杰之前,博雯拥有超过7年消费品和服务行业的经验,3年在朗涛的品牌咨询让她对品牌建立和消费者购买行为具有独特洞察,尤其是在和生活方式息息相关的品类。
博雯毕业于英国的巴斯大学,在这之后她一直从事咨询行业。
部分服务过客户:长隆、锦江集团、易方达、阿里巴巴、UGG、新秀丽等等。